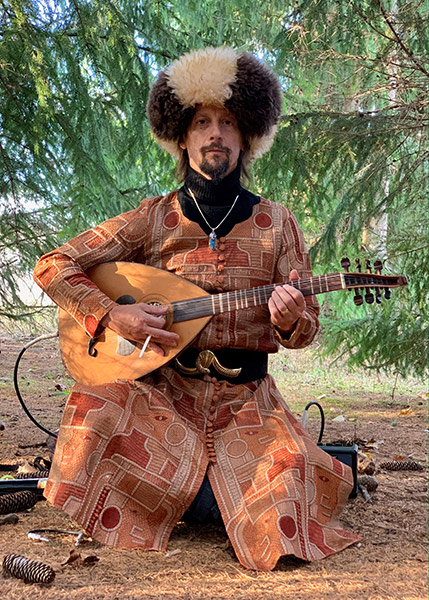 Nazario Chickpeazio is a musician from the Milwaukee area playing classical instruments such as the oud, latva, and more.
His Story
Nazario Chickpeazio has a steadily growing reputation for his wide variety of original music, sometimes bright and cheerful, sometimes melodic and entrancing. His musical approach is to incorporate a multitude of styles into his sound, so no genre is off-limits. He plays many different instruments, mainly Oud, Lavta and Flute- but he is also skilled with the Sitar, Baroque Guitar and Afghan Rabab. His musical inspirations range all the way from Classic Rock and Bluegrass to Spanish guitar and Tibetan Ceremonial music.
Nazario has been delighting audiences all across the United States for the past 30 years and has plans of touring Worldwide in the near future. His music has been featured in two of Tamarind Tribals Bellydance DVD's and he has performed live at World Music Festivals, Renaissance Fairs, City Markets, Theatres, College Campuses, Restaurants and Weddings. He has shared the stage with many well- known talents; including Evan Christian (Flamenco Guitarist), Carlos Adames (Percussionist) and Daryal Kafkasso (Guitarist).
---
Instruments
Thomas Moore aka Nazario Chickpeazio
nazariochickpeazio@gmail.com
(828) 215-9839
Nazario Chickpeazio Live Playlist
Check out the latest album "Dazuluzad"!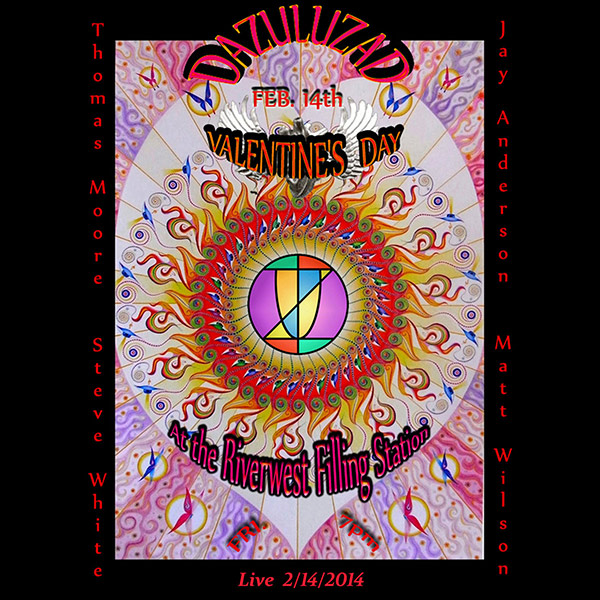 I pulled these friends together, all accomplished musicians, to play a live Valentine's gig (February 14, 2014) at the Riverwest Filling Station. I have sat on these recordings for a long time, and NOW seems to be a good time to release them to the world.
Released March 23, 2020
Music by Nazario Chickpeazio
Produced by Nazario Chickpeazio
Performed by: Thomas Moore, Steve White, Jay Anderson, and Matthew Wilson
Special thanks to Brooke Maroldi who filmed our show, The Riverwest Filling Station, Bryan Atinsky and his family for hosting us, our Milwaukee audience, and our friends who came out to support us.